After watching
The Matrix
this semester for what seems the umpteenth time, I was searching for something new to talk about. This time, as with all good art, we can gather something new from it upon repeat viewings.
My question is: where do you see fate and / or free will in the movie?
Neo seems to disagree with the concept of fate (or the more technical term, determinism) "I don't like to think that I'm not in control of my life." In fact, he seems to use free will by choosing the blue pill over the red pill when Morpheus gives him the options.
There are other scenes where Morpheus seems to give Neo choices - "I'm just trying to show you the door. You're the one who has to walk through it" - right before they go to visit the Oracle. Morpheus also seems to make the choice to sacrifice himself when the agents attack the group in order to capture Neo. Also, Neo appears to make the choice to go back into the Matrix to save Morpheus. Even the Oracle tells Neo, "you don't believe in all that fate crap. You're in control of your own life."
But, I think that all of these "choices" are fated to happen because of a number of factors, many of which can be traced back to the Oracle's prophecies:
1. Morpheus believes so strongly in the prophecy that he would be the person to find The One that he sacrificed himself to the agents. "I did what I did because I had to. I did what I did because I believe that search is over."
2. Neo would have chosen the red pill because of his natural curiosity, his inner determinism, that drove him to find the answers to the questions burrowing in his brain;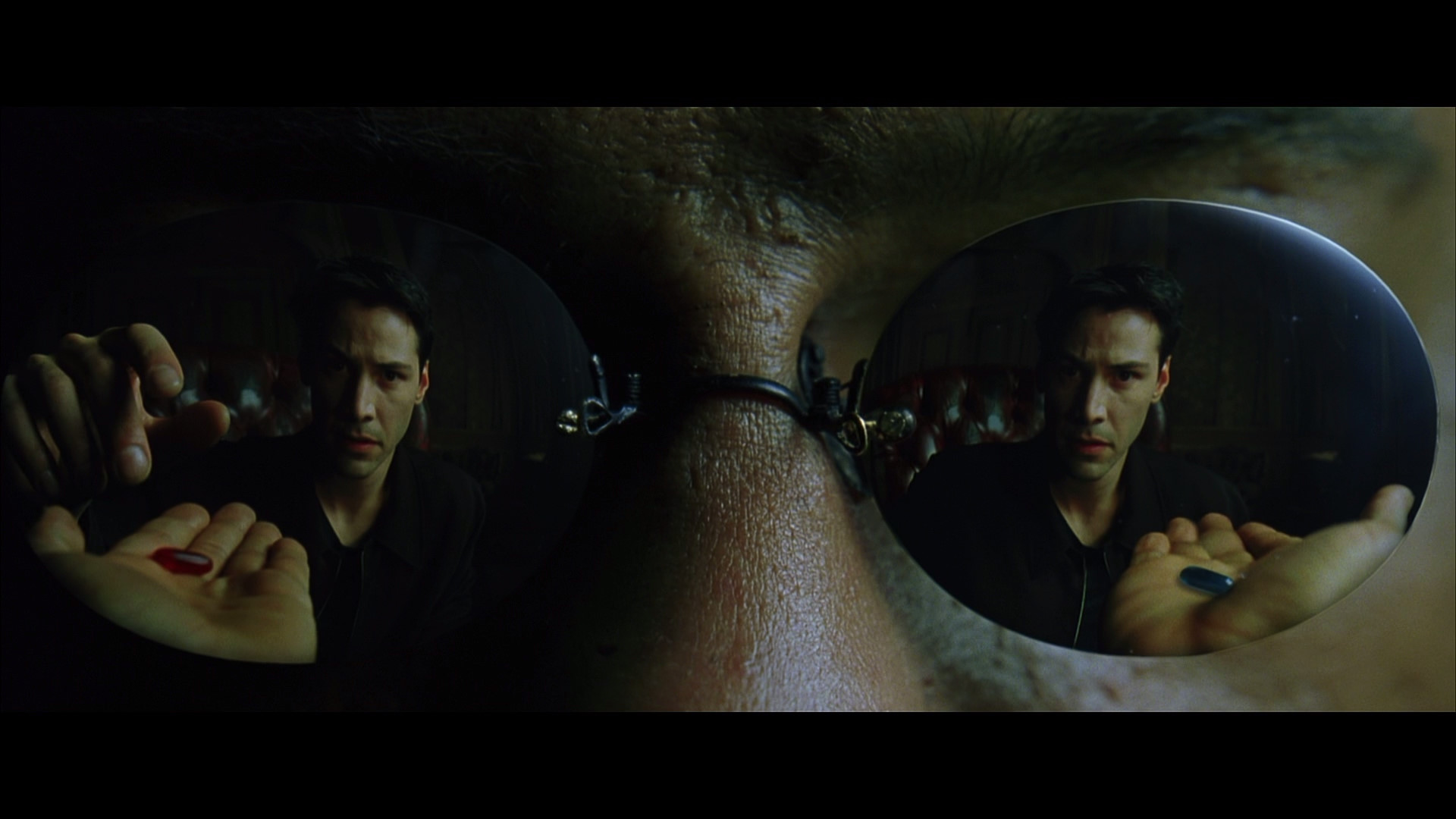 3. Trinity, Apoc, Tank and the others of the Nebuchadezzar follow Morpheus wherever he believes they need to go, even if it means their deaths.
4. The Matrix is, in fact, slavery - a contentment program for those who power the machines. There are no choices to be made b/c the people that live in reality carefully choose those who seem to be discontent with their lives.
Cypher is the only character who has made a choice of free will when he decides to betray Morpheus and Neo. He has lived in the "real world" for nine years and chooses to go back into the Matrix (though Agent Smith would most likely kill him regardless of the promise), because he feels discontent with Morpheus, his promises, and his need for mindless enjoyment (the steak).
Your question
: Agree or disagree with the fate/ free will assertion in
The Matrix
? Why? If you believe that there is some element of free will that I have overlooked, please let me know.
250 words minimum. Due Tuesday, April 16.